In Missouri, there are specific steps that you need to take when you are entering a petition for divorce.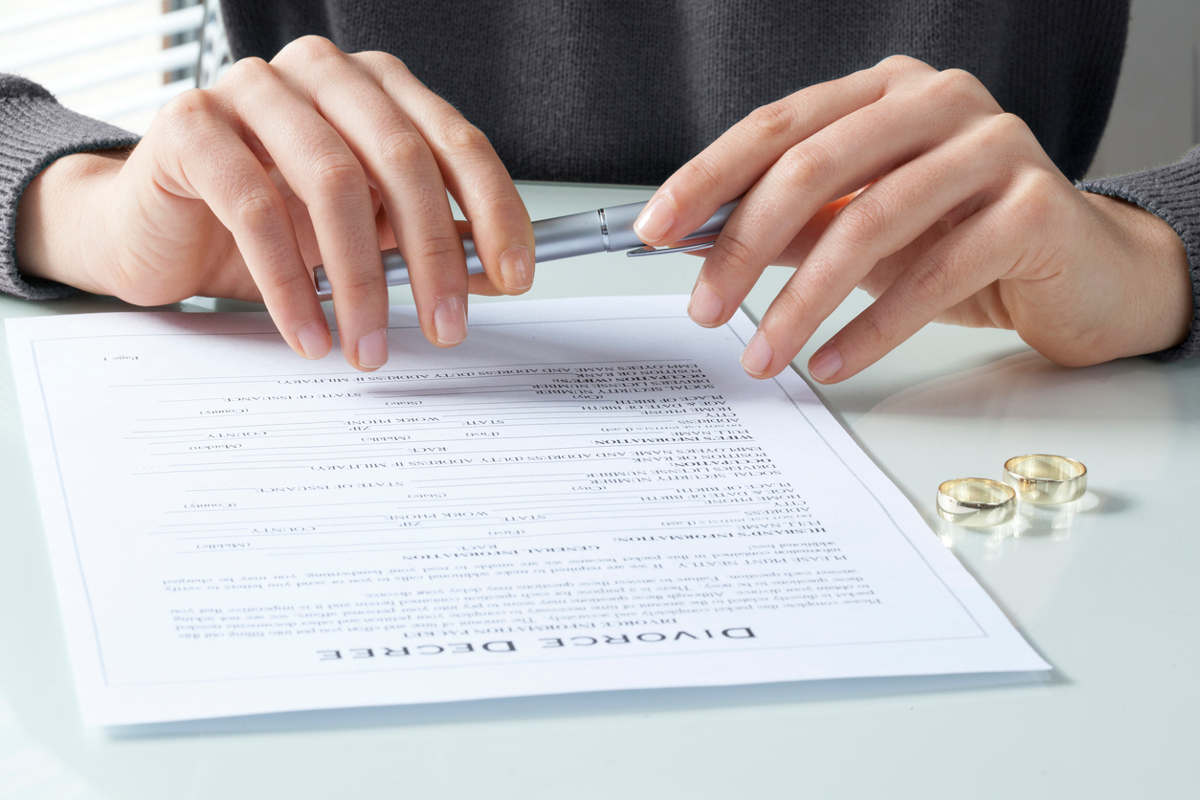 In a perfect world when you say "I do" it is forever. Since there is no such thing as a perfect world, however, many people decide, at some point, that they don't. Getting divorced is never an easy thing either financially or emotionally.
Depending on the state you live, there are several things that you have to consider and steps you need to take for your divorce to be finalized instead of drug out forever. Consulting a St. Louis divorce attorney is an excellent idea to help things go more smoothly.
Petition for Dissolution of Marriage
In Missouri, there are specific steps that you need to take when you are entering a petition for divorce. The first step is that one of the partners needs to file a petition for dissolution against the other to get the divorce in motion. The person who serves the petition is legally labeled the petitioner while the other spouse is called the respondent.
You have to be a resident of the state of Missouri for more than 90 days before you can file for divorce in the state. The divorce filing is called a Petition for Dissolution of Marriage, and it requires that a person completes a specific set of documents and that they are signed under oath. A St. Louis divorce lawyer is an excellent resource to ensure that you have all the necessary documents.
The second step in the process is to notify the other spouse that the petition is being filed. The petitioner must give the respondent notification in writing and a summons to appear before the court. The respondent then has thirty days to file a response to the petition. It is not uncommon for the respondent to file their own petition to counter the Petition for Dissolution of Marriage.
Temporary Hearing
While the petition is pending, you will need to make specific living arrangements and contractual agreements about who is paying the bills, how the children are being cared for and any other specifics. If you can't seem to reach an agreement, you can petition for a "pendente lite" to have a hearing in front of a judge to solidify your "contract." A St. Louis divorce lawyer can help you draft the initial agreement.
Discovery
The discovery phase is the pre-trial time when all the information about the marriage, including assets, is prepared. It is the time when the participants decide whether they can come to a settlement together or if a court needs to intervene. During the discovery phase, you can subpoena for specific documents, question opposing sides and get answers under oath. It is also a time when you can depose the petitioners to get truthful answers. The discovery phase is the part of the process where proof is needed, and, if necessary, documentation can be prepared to proceed with a trial.
Trial
The trial phase is when a couple appears before a judge with their St. Louis divorce attorneys. Each side, will present their case and ask for what they want. If any discrepancies need to be addressed, they can be discussed and decided upon in court. It is the opportunity that both parties have for their side to be heard and to allow the judge to rule on the specifics of the divorce agreement.
Appeal
If one partner is not happy with the outcome, or even both, they are allowed to appeal the decision through their St. Louis Divorce lawyers and be heard in front of another judge. It can be initiated by one or both parties. An appeal asks the courts to take a second look and to reconsider.
St. Louis Divorce Attorney
A divorce is never an easy decision, nor an easy process. It is always best to get the help of an experienced St. Louis divorce attorney who is in your corner and can help make the process as equitable and as uncomplicated as possible.
At The Betz Law Firm, we are committed to guiding our clients through the court process with the same level of professionalism that we would wish for our own family members. We are aware of the trust our clients' place in us with the future of their family and we strive daily to earn it. Call us today at (314) 801-8488 or fill out our online contact form to request a FREE 30-minute phone consultation regarding your case.
Save