St. Louis Relocation Lawyer
Our Family Law Firm can help you assert your rights as a parent while seeking a viable solution for all parties involved.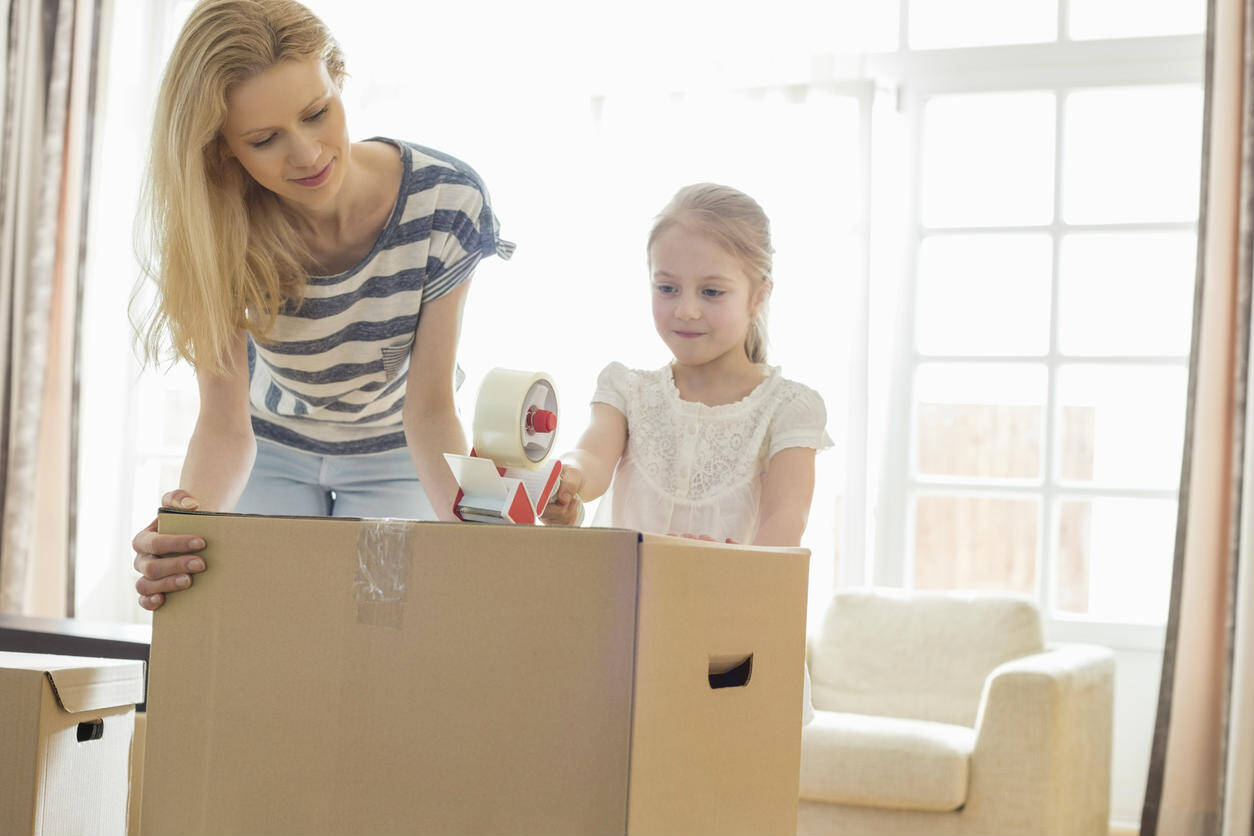 For legally separated or divorced parents, trying to raise children together can be emotionally trying even under the best set of circumstances. Tensions can quickly magnify when one of the co-parents proposes to move away with the children. Our firm will aggressively assert your rights as a parent while at the same time looking into a viable solution that the entire family can agree to. This type of change in custody is often heavily disputed, but with our help, it is possible to meet both parent's needs as well as the children's.
As a full-service family law firm, our team has represented parents on both sides of this volatile issue. In the event that a parent wishes to move out of the state with the children a slew of complex legal issues arises. This includes both physical and legal custody of the children, visitation, and continuation of child support. St. Louis judges have a difficult time in these situations attempting to weigh the needs of a parent who is looking to improve their life with the move versus those of the parent who may be deprived of valuable contact with their child.
Missouri Relocation Laws
When setting custody terms, the courts in St. Louis put the needs of the child or children above all else. Much thought and consideration are given to custody arrangements both by the parents and the presiding judge to ensure that the child's life is not extensively disrupted and that they will still benefit from the love and care of both parents.
When it comes to relocation laws, Missouri is known to be one of the stricter states and historically will favor the rights of the non-custodial parent to have quality time with their children. This is not to say that a custodial parent will never be allowed to move out of state, just that the process for them to do so may be a difficult one. We have helped dozens of parents facing the complexities of attempting to relocate gather and present compelling evidence to the St. Louis family court system.
Distance Allowed
While most states mandate a certain geographical distance allowed by a custodial parent to move with their children, Missouri asserts that any move can only be made with the consent of the non-custodial parent, even if it is only a few minutes difference. The parent who maintains physical custody of the children must provide their co-parent in writing of any intent to move. Failing to do so could result in a contempt of court order for the parent.
It is in your best interest to allow us to help you in drafting such notifications to the non-custodial parent. The law in Missouri is very clear that the intent to relocate must be sent to the parent in written form by registered or certified mail with a return receipt. There are very strict criteria for what the letter must state, including where you are moving to and why. It also must include any proposed changes to your parenting plan. This notice has to be given 60 days before you plan on moving.
Contesting a Relocation
Once a non-custodial parent receives the notice of the intent to move or relocate, they have 30 days in which to contest it. Unfortunately, in these situations mediation is usually not a viable option if the parents are at odds, necessitating a relocation trial with a Missouri family law judge. The burden lies with the parent wishing to relocate to present compelling evidence as to why the move is necessary and how it will have a positive impact on the lives of the children. The custodial parent will also have to prove how she will ensure that the relationship between her children and their other parent is not going to be affected.
There is no legal statute for a Missouri judge to follow when deciding on relocation cases. Each situation is viewed independently and decided on based solely on the evidence presented. Our team of relocation lawyers can help by presenting the compelling evidence needed to convince the judge that your interests are what is best for the child.
Relocation and Joint Custody
Joint custody of children is common in Missouri. In this instance, the custody terms will need to be altered if one parent makes the decision to move out of state. During the relocation trial, the judge will have to decide which parent will have sole physical custody of the children. This will be decided based mainly on what is in the best interest of the children. The judge will look at a variety of factors including:
The wishes of the child if he or she is mature enough to make reasonable decisions.
The existing relationship between the child and his or her parents.
The physical and mental health of both parents and the child.
Which parent is more likely to encourage a continued relationship between their child and the other parent.
Who has been the child's primary caretaker up to this point.
The interests of the parent who is not seeking to move must be balanced against the prospect that the move could be beneficial to the other parent and the child. This is not an easy decision for a judge and is usually dependent on how compelling the arguments are from both sides. Our legal team of relocation experts is able to help you present your arguments in a way that will sit favorably with the judge.
St. Louis Relocation Attorney
Our team has been involved in relocation cases on both sides of the issue. If you are able to present a good reason why relocation is beneficial, we can help you build your argument. If you are a non-custodial parent fighting for your right to be an active part of your child's life, we will be your advocate in court. In addition to the custody issues surrounding a relocation, we can assist parents with the logistics involved in a long distance parenting relationship, such as plans for extended visitation during school holidays, travel plans and expenses, contact and adjustments to legal custody and child support. Although difficult in Missouri, it is not unheard of for both parties to reach an agreement that looks after the interests of everyone involved.