St. Louis Divorce Lawyers
St. Louis, Missouri Divorce Attorney
A couple generally does not come to the decision to divorce easily. Following through with it is even more trying as the complexities become overwhelming. Emotions run very high during these difficult times, especially when children are to consider.
Our St. Louis divorce lawyers are committed to guiding our clients and their families through the divorce process with the least amount of emotional trauma and turmoil possible. This is done while holding the interests and future of the family as a top priority.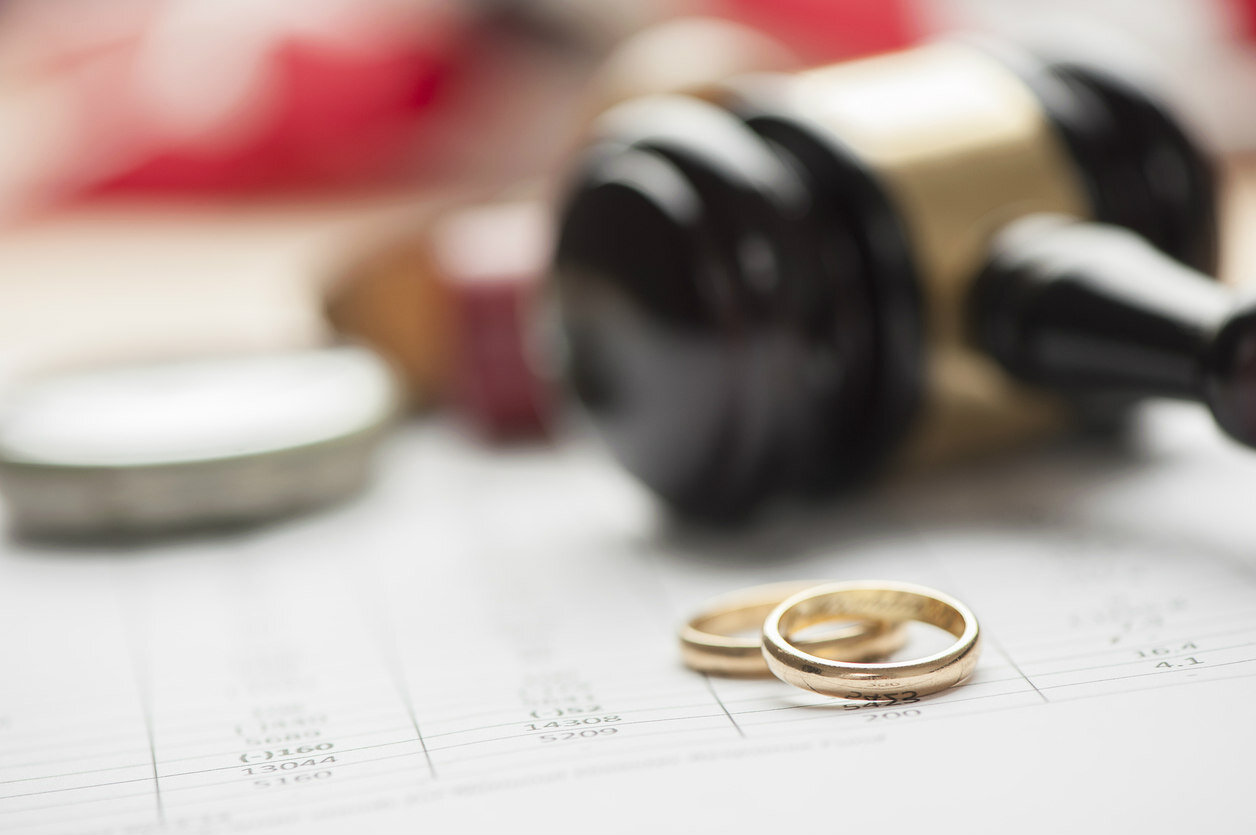 Our legal practice is focused exclusively on family law. It consists of a staff of experienced professionals who have immense knowledge of all the legal issues that can arise during a divorce. Hundreds of clients have been assisted with the problems of child custody, visitation, and support, as well as alimony, division of joint assets, and much more.
Obtaining a Divorce in St. Louis
For a divorce petition to be heard in a St. Louis court, at least one of the parties named must be a resident of the state of Missouri. For armed services personnel, one must be stationed in the state for at least 90 days before the divorce may be filed.
The petitioner in a St. Louis divorce proceeding must also cite the grounds for seeking a dissolution of the marriage. The grounds, or reason for the divorce request, will be that the marriage has been irretrievably broken and that there is no reason to believe that it can be preserved any longer. You may have heard of this also being referred to as irreconcilable differences.
If both parties agree that the marriage is indeed irretrievably broken, the judge presiding over the proceedings will accept that as grounds and grant the petition. If the other spouse disagrees, the petitioner may be asked to prove that the marriage has been irretrievably broken, and there is no chance of reconciliation between the two parties. In this case, the petitioner can present evidence of any of the following circumstances:
Adultery
Abandonment
Voluntary Separation of One Year
Involuntary Separation of Two Years
Incompatibility
Our team of experienced divorce attorneys and aides assists our clients with these difficult decisions and helps them choose the most relevant grounds for their case. Amid so much emotional upheaval, it can be difficult for the petitioner to face these choices. Our team of considerate attorneys will be there to help see you through these rough times.
How a Divorce Petition is Filed in St. Louis County
The formal request for a divorce in St. Louis is known as the petition for dissolution of marriage. It is a legal document stating that you, the petitioner, would like to terminate your marriage with your spouse, the respondent. The divorce attorney in charge of your case will ensure that it is filed with the correct court.
After the dissolution of marriage paperwork has been filed with the court, they will serve your spouse, the respondent, with a copy of the petition. They will be allocated a time frame in which to respond.
Several issues arise during divorce proceedings, including Custody and support of minor children and division of joint properties. Your divorce attorney will walk you through all of these issues and work to make sure that they are resolved to your satisfaction.
Once all of the divorce issues have been worked out, the judge will grant the divorce. There is no exact time frame, as every divorce proceeding has its own unique set of circumstances. After the judge has agreed to give the divorce, the court will create a legal document known as a Decree of Dissolution of Marriage. This document names both parties and states that they are no longer legally bound by marriage.
Minor Children in Divorce Proceedings
The pending break-up of parents is particularly hard on the children who are still living at home. Our firm is aware of the delicate nature of proceedings when children are involved and strives to help both parties reach a decision that serves the children's needs first.
In divorce proceedings involving minor children's custodial rights, the presiding judge will ask to see a parenting plan before granting the petition. The agreement made by both parties regarding the physical Custody, visitation, and financial support should be outlined clearly. Our firm has prepared many parenting plans, and we can help prepare yours. As difficult as these decisions may be, it is in all the party's best interests to reconcile these issues on their own. Otherwise, any unresolved issues will be decided by the presiding judge.
Divorce with Children:
Ensuring the health and welfare of your children is your priority. Helping you achieve custody goals to do just that is our priority. You will be exposed to two custody terms during your divorce: Physical Custody (Sole or Joint) and Legal Custody (Sole or Joint).
Physical Custody is most easily explained as how much time or how many overnights a parent has with their child or children. Whether you call it Sole Physical Custody or Joint Physical Custody, the parenting plan will control the time you have with your child or children. This parenting plan will determine whether it's "your weekend" or not, how many overnights per year you have, etc. When one parent has the majority of custody time with a child or children, the characterization of Sole Physical Custody is applied. When the parents each have substantial periods of Custody, the term Joint Physical Custody is used.
Legal Custody is essentially the legal authority to make decisions that affect your child or children regarding medical issues and school issues; others too, but these are the big ones.
Who will their doctor be, should your child or children get tested for ADHD, should they have a particular procedure performed? These are some of the medical related issues for which legal custody gives a parent authority to decide.
Where will your child go to school, which classes does your child take in school, should they play football, should your daughter take Advanced Placement courses, what about extracurricular activities? These are some of the school issues for which legal custody gives a parent authority to decide.
Sole Legal Custody: If you do not feel your spouse will effectively communicate and jointly make these decisions with you, you may wish to pursue sole legal Custody. The other parent would still have the legal right to be informed of these matters, e.g., school grades, doctor visits, etc., but you would be the one with the sole legal authority to decide the issues.
Joint Legal Custody: The Courts favor parents sharing joint legal Custody. This would obligate both parents to confer and reach a consensus on these issues. In other words, you will have to agree on changes in school or doctors, summer camp, etc.
St. Louis Divorce Attorneys At Work
Hundreds of questions come to mind as the stark reality of divorce settles in. As a firm, our goal is to help you find the answers to those questions and to begin the next phase of your life with as much ease as possible. We are dedicated to providing our clients and their families with kind, personalized, and professional legal representation throughout the entire divorce process.
Speak With an Experienced Attorney
Our firm uses experience, good communication, and availability to help families get through life changing events.
Save
Save