Temporary Restraining Order Lawyer
If your welfare or the welfare of your child is in jeopardy it is your right to seek a temporary restraining order.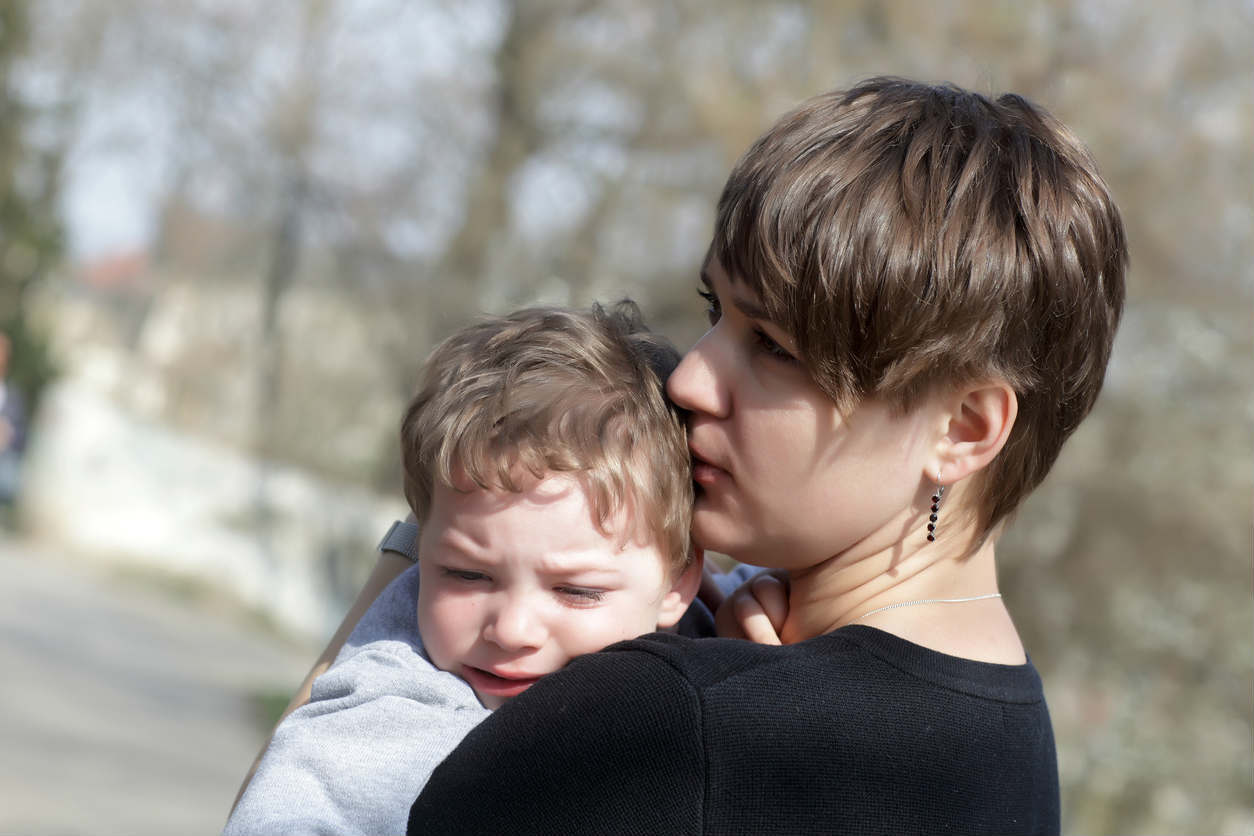 Divorce and legal separation can sometimes bring out the worst in people. As emotions run high, it is not uncommon for one party to feel threatened or intimidated. When the welfare of you and/or your children is being jeopardized by these types of behaviors, it is your right to seek protection from the aggressor, even if it is your spouse.
Our team of family law attorneys is here to help you during these difficult times. We will make sure that the court understands your dire need for this type of protection for you and your children. Understanding the urgency, we handle the need for a temporary restraining order as quickly as possible, with compassion and discretion.
Many people equate a restraining order with a criminal case and do not realize that it can also be used to help ease tensions in a household that is undergoing a major upheaval. What is best for you and your child should always be your first priority, even if that means you have to limit the amount of time spent with a spouse or the extent to which your children can spend time with their other parent.
What is a Restraining Order?
A restraining order is a court order which at its core is designed to prevent an illegal act from being committed. In the cases we deal with that act would be the physical or emotional abuse of family members during divorce proceedings. A temporary restraining order directs the person in what they are not allowed to do, such as approach the petitioner or enters their home. Once the temporary restraining order is in place, the aggressor is aware that if they disobey its terms they are at risk for more serious legal consequences.
Our team of family law lawyers can help you fill out the paperwork required for a St. Louis temporary restraining order to make sure that you are provided with protection. If there are children involved we can assist you in filing on their behalf as well.
Who Can File for a Temporary Restraining Order?
A spouse who is being threatened, abused or bullied may file for a temporary restraining order while a divorce proceeding is underway. When we help you fill out the paperwork, you need to consider the extent to which you want the order to provide protection. Some common conditions that a spouse may insist on in a temporary restraining order are:
No phone calls, e-mails, letters, or any other form of contact.
Restricting their access to your home or denying access completely.
Taking the children out of a certain vicinity.
Disallowing them to sell any marital property.
Carry or purchase any type of firearm.
We can help you look over your situation and assist you in deciding which terms you need to be outlined in your temporary protection order case.
What Affect Will a Temporary Restraining Order Have on My Spouse?
There can be consequences to your spouse when you file a temporary restraining order. For this reason, we carefully review all of the particularities in your case to determine how severe you need the order to be. Depending on how you proceed, your spouse may:
Be ordered to move out of your home immediately.
Be prohibited from any kind of communication with the children.
Be barred from carrying a service pistol if he or she is a police officer or in the military. This could affect their standing at work and be used against them when pursuing career opportunities.
Before acting out of anger, you need to take all of these under advisement and try to do your best to protect your spouse from any undeserved consequences.
How Do You Get a Restraining Order?
Obtaining a temporary restraining order is a two-step process. A judge will usually grant a petition quickly before the respondent is given the opportunity to defend him or herself. The order is in effect until a full hearing can be held to hear from both parties. This usually takes 10 to 14 days.
Can I Ban My Spouse From Spending Our Assets?
While divorce proceedings are underway, one spouse is usually given the responsibility of seeing to the family finances. If you believe that the money allocated for household expenses is being squandered, you can request a temporary restraining order that will freeze any bank accounts or have their control relinquished to a 3rd party.
St. Louis Temporary Restraining Order Lawyer
Our firm takes the mental and physical well being of our clients very seriously. If you believe that a temporary restraining order is your only recourse to protect yourself, children, and assets, then we are here to help you get one. We understand the delicate nature of these types of proceedings and will be right at your side during the entire process to ensure that all of your family's needs are being looked after.