A common question that couples seeking divorce ask is "what will be the average cost of the divorce?"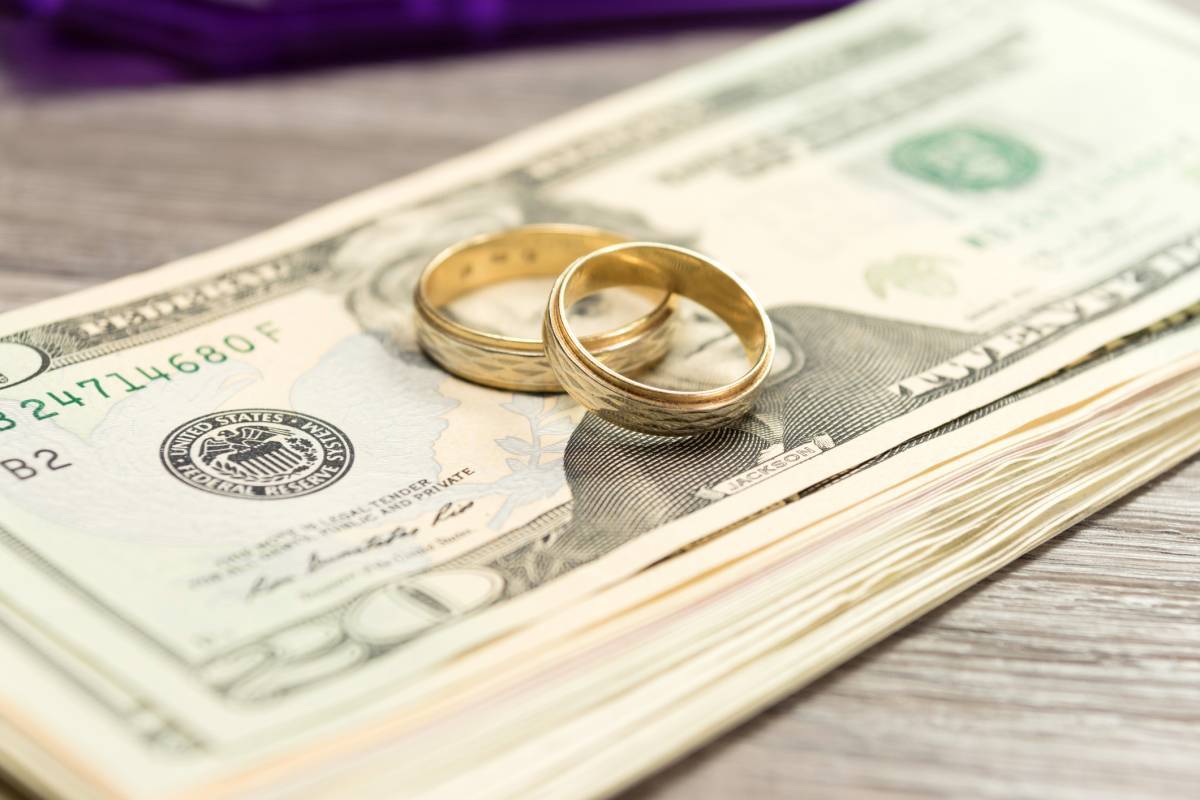 Truth be told, there is no "average cost of divorce." However, there are many factors that affect the cost of getting a divorce. There have been cases with little money and a small number of assets involved, where the cost of the divorce has been high, on the other hand, there have also been cases where couples with huge assets and money have had minimal divorce expenses.
The most important and obvious factors that affect the cost of a divorce are the communication between the couple, the ability to come down to a consensus, choice of attorney, etc. While most costs can be controlled, there are also some that are inevitable. In this article, we will explain some of these costs.
Costs of a Divorce
Here are a few important things to know, understand and work upon to keep costs at a minimum:
Couples should always be well prepared for all meetings with their attorneys.
As a client, an individual seeking divorce should always be available for his / her attorney. Prompt response to phone calls and messages seeking information will help in reducing costs.
Some costs can be out of the control of the client. For example, one cannot control who the spouse chooses for representation. Costs are also dependent on how fast the spouse's lawyer responds, what demands does the spouse and attorney put forth, how often motions are filed to get the necessary information from the other party, etc.
Divorce is a stressful process and clients often need counseling for the distress they undergo during the divorce. Counseling and emotional therapy can increase the costs of divorce.
Communication between both parties is also another factor that affects cost. The ability of both spouses to communicate well and resolve divorce-related issues like asset division, child custody, spousal support, etc. will decrease costs in terms of attorney fees, court fees.
Division of finances, assets, and property all affect the costs of divorce. For example, couples with significant assets, complicated financial situations, hidden or dissipated assets, etc. have higher costs of divorce. Such complications often require forensic accounting, asset appraisals, etc. are expensive processes that will be required. It is usually observed that the more assets the couple will have differences over, the costs will simultaneously increase.
Factors such as child custody and parenting plans also affect costs. It is often seen that in contested divorces, where parents cannot come to terms on child custody and formulate a clear parenting plan, the court appoints a "guardian ad litem". This appointment is of an independent lawyer who represents the children's interests. The 'guardian ad litem' is appointed in cases of child abuse or neglect. The fees for this lawyer are borne by both the spouses and can add significant costs.
The best solution, however, to reduce divorce costs is to ensure effective communication between both parties. It is the responsibility of both parties to resolve all divorce-related issues without any delay and have the ability to come to terms quickly. These will reduce the costs of divorce significantly. It is also important that you choose your St. Louis divorce lawyer wisely as it can impact the costs significantly and make the whole process a lot smoother.
The Betz Law Firm
The attorneys at The Betz Law Firm have effectively represented hundreds of clients in their divorce, whether it be in St. Louis City, St. Louis County, Jefferson County, St. Charles County, or even counties farther afield. Our knowledge of the law and the judges helps us achieve the results our clients are looking for.
Call us today at (314) 801-8488 or fill out our online contact form.