Although handled in the same way logistically, legal separation and the dissolution of marriage are two different things.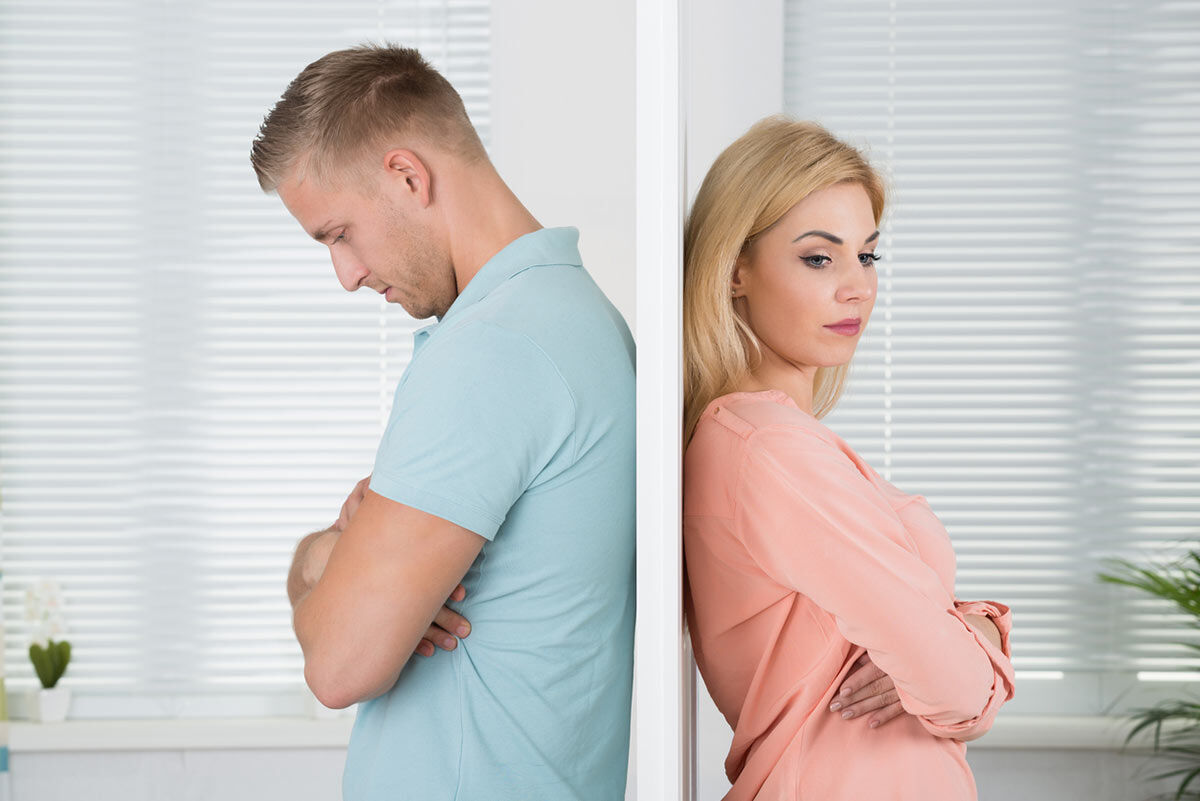 When you can't seem to get along with the person you said "I do" to, there might come a time when you want to tell them that you "don't" anymore. Sometimes people just need some time and space away to figure out their relationship and decide if they want to carry on, and sometimes people know for sure that their marriage is over and there is no repairing it.
Legal Separation vs. Divorce
In Missouri, there are two different ways that a couple can take some time apart, either indefinitely or while they try to work on their marital issues. A legal separation is when a couple decides to live separately while working on their relationship; a divorce is when two people have come to the conclusion that their relationship simply doesn't and won't work, no matter what they do or try to work through.
In a legal separation, the couple agrees that they need time apart from one another. Sometimes they just informally agree to do so, while in other cases they contractually decide the specifics of the separation. More like a "cooling-down" period, the plan is to take time apart and work together to save the marriage. If you have children, then the separation outlines how the two parties will care for their children, who the children will stay with, and any specifics related to visitation. There are times when people seek a legal separation so that they don't lose certain privileges like health insurance; separating means that they can stay married, but not have to live together.
A divorce and a legal separation are handled the same way; both parties file a petition for either a legal separation or the dissolution of their marriage. They must decide on similar issues like the division of assets and custody of their children. They also have to agree on paying off any debts, or how to divide whatever is considered "marital property."
Once you file for a legal separation, after 90 days either party can return to court to convert the legal separation to a dissolution of marriage, if they are unable to find a resolution to their marital problems. After 90 days, if they decide that they still aren't ready to reconcile, they can prolong and let the separation stand, if both parties are okay with the conditions already in place.
Although handled in the same way logistically, legal separation and the dissolution of marriage in Missouri are two different things. Even if you are just petitioning for a legal separation, it is still a document where you agree to custody terms and asset allocation, which is why it is imperative that you have a St. Louis divorce lawyer help guide you through the logistics and protect you through a tumultuous time in life.
St. Louis Family Law
At The Betz Law Firm, we are committed to guiding our clients through the court process with the same level of professionalism that we would wish for our own family members. We are aware of the trust our clients' place in us with the future of their family and we strive daily to earn it.
Contact The Betz Law Firm today for a free 30-minute phone consultation by calling (314) 801-8488 or by filling out our online contact form.